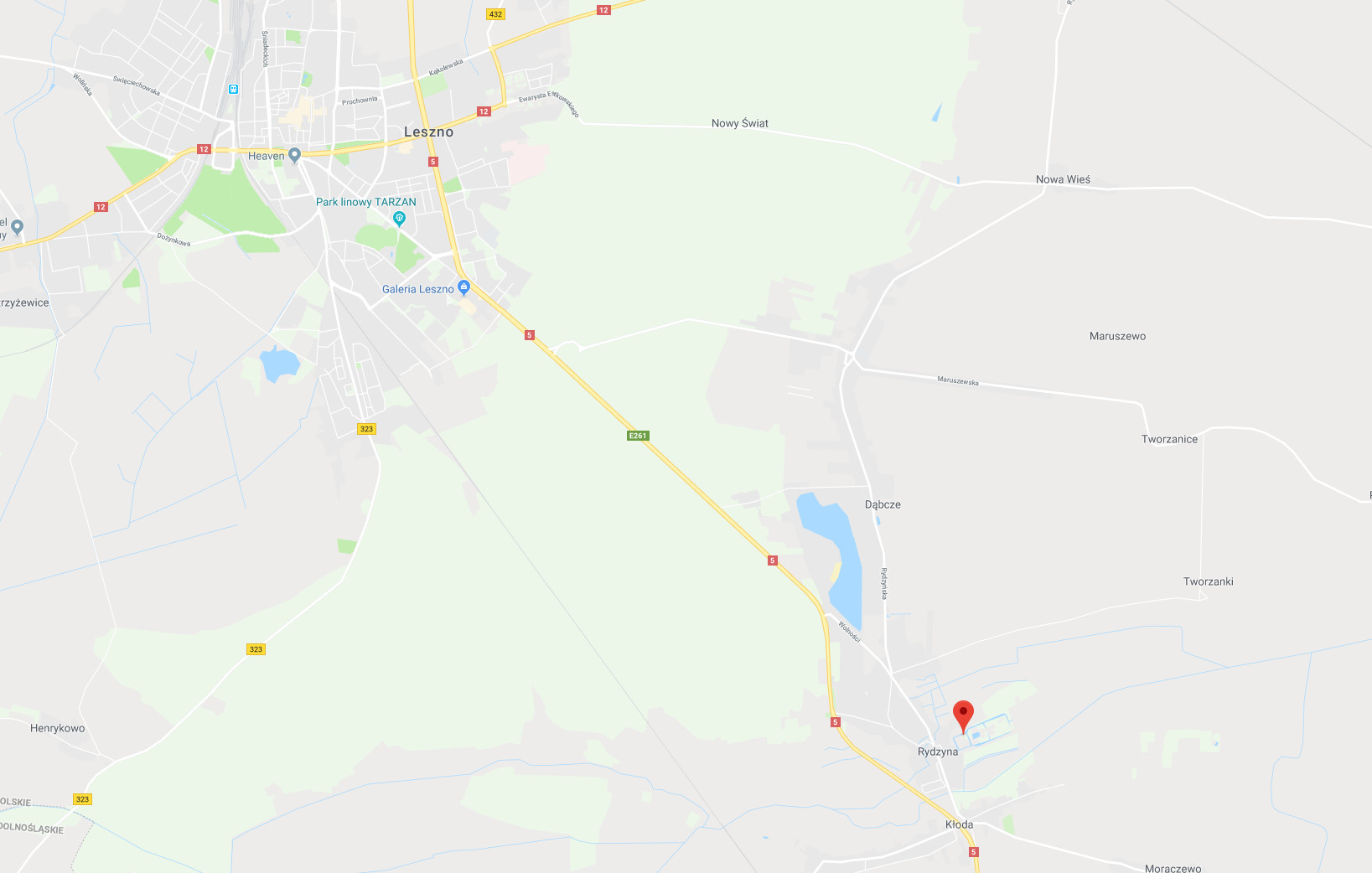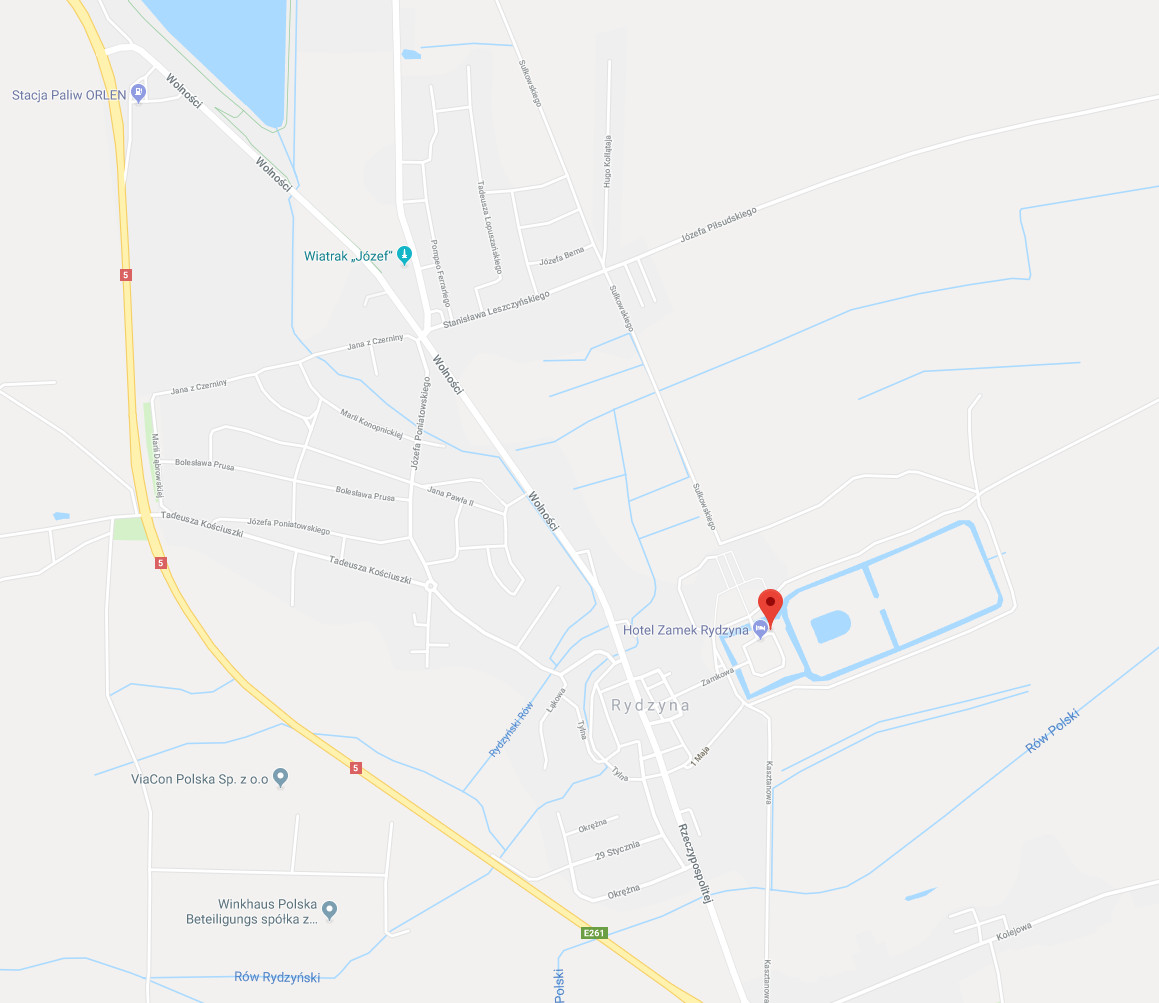 Accommodation of conference participants will be provided at the Rydzyna Castle. Conference secretariat will book accommodation for all registered conference participants.
Accommodation and food are paid by cash or by credit card at venue of a conference (Visa Card or Master Card) 1150 PLN (VAT included).
Rydzyna Castle has GPS coordinates:  51°47'14.5"N 16°40'15.8"E (51.787369, 16.671042)
http://en.zamek-rydzyna.com.pl/
The castle in Rydzyna was built at the beginning of 15th. century by Jan of Czernina. At the end of 17th. century Italian architects Joseph Simon Bellotti and Pompeo Ferrari erected the present Baroque castle on its ancient foundations. First owners of the castle were the Leszczyński family. Together with park and surrounding areas, it was one of the most splendid palaces in Great Poland
At the end of January 1945 the Castle in Rydzyna was burnt. The severely damaged Castle awaited a new owner until 1970, when was taken over by The Association of Polish Mechanical Engineers (S.I.M.P.) and rebuilt according to documents and photographs from before World War II. The work was completed in 1989. In 1994 the castle was awarded by the prestigious international organization EUROPA NOSTRA in recognition of the excellence of the restoration work.
The Legend of the White Lady from the Castle
Once upon a time a woman with two children was living in the castle. Her husband was killed in a war. She wanted to get married again but the children made it impossible. That is why she killed them and immured in the castle. For that act she was punished and has been still serving the sentence. As the legend says every year, on the eve of All Saints Day, it is possible to meet the White Lady in an old chapel at midnight. A ghost of a woman in white shroud can be seen kneeling on the steps of the altar. The priest- skeleton starts saying the mass. There are also two skeleton altar boys. During the mass the White Lady prays and goes to confession. She mentions all her sins and asks for absolution. The priest replies that the time has not come yet- not in this year. The candles extinguish suddenly and the whole apparition disappears. Only in the castle halls and in the surroundings one can hear cries and quiet footsteps.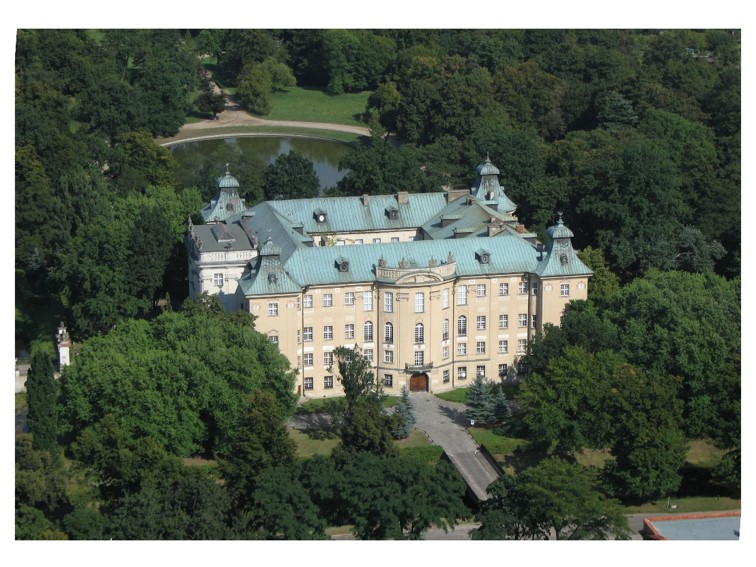 Place of Conference – Rydzyna Castle – Bird's-eye view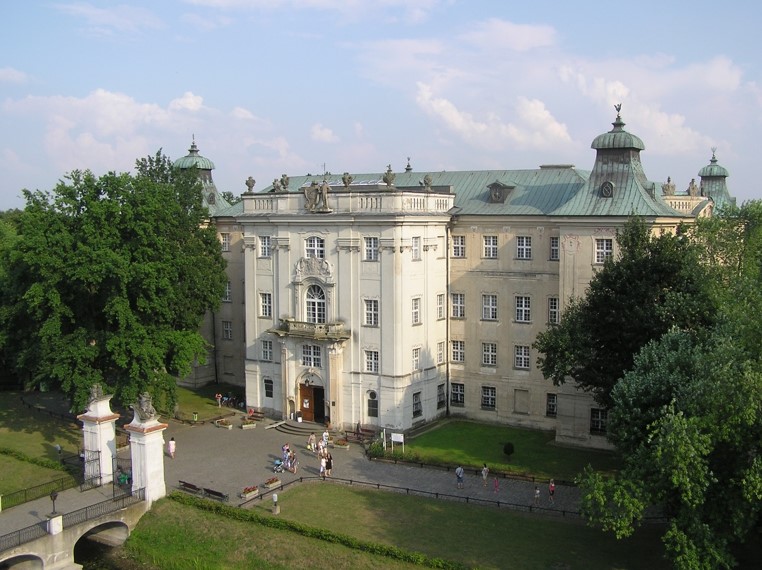 Place of Conference – Rydzyna Castle – Main entrance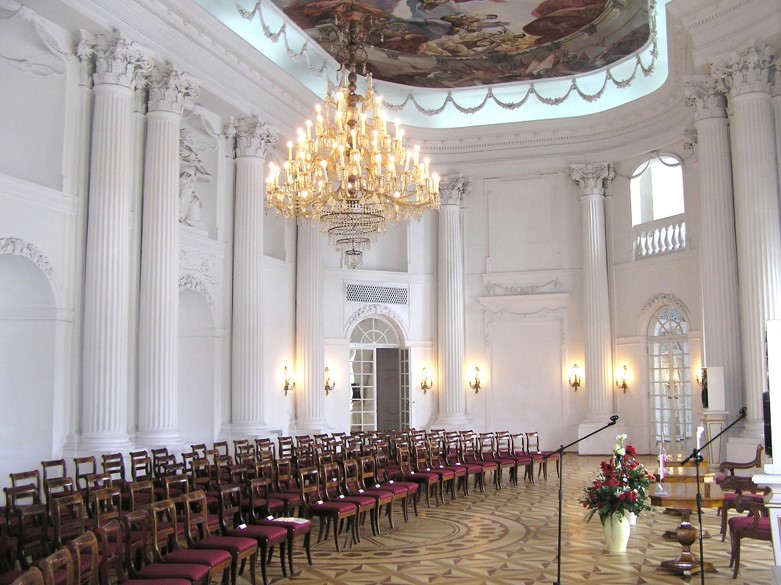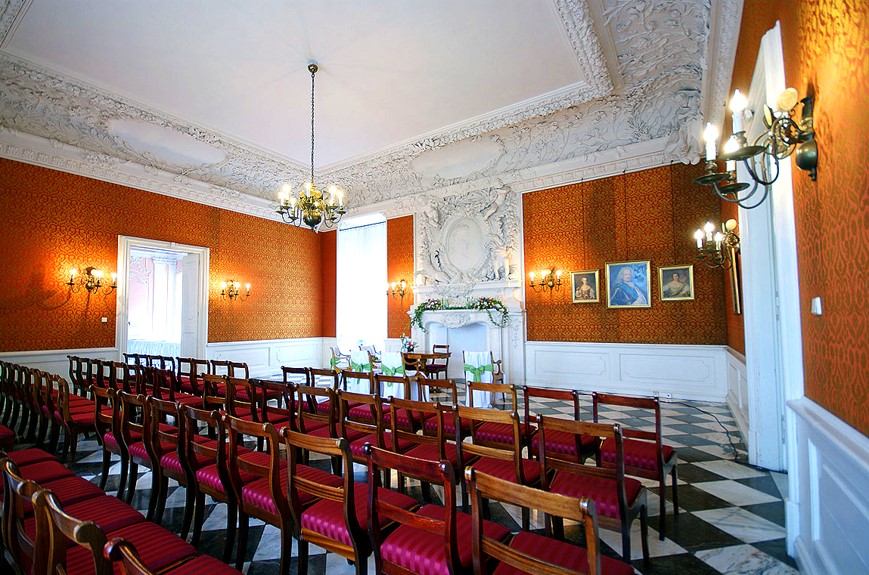 Place of Conference – Rydzyna Castle – Conference Rooms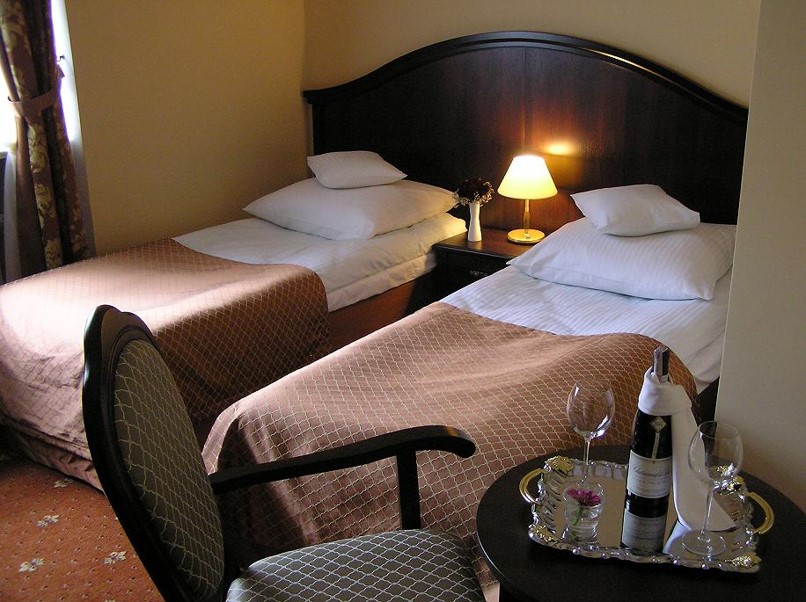 Place of Conference – Rydzyna Castle – Rooms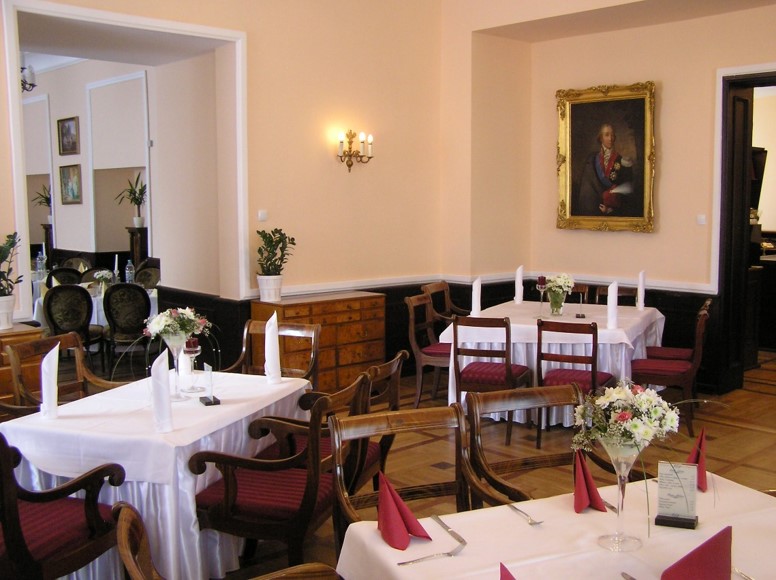 Place of Conference – Rydzyna Castle – Restaurant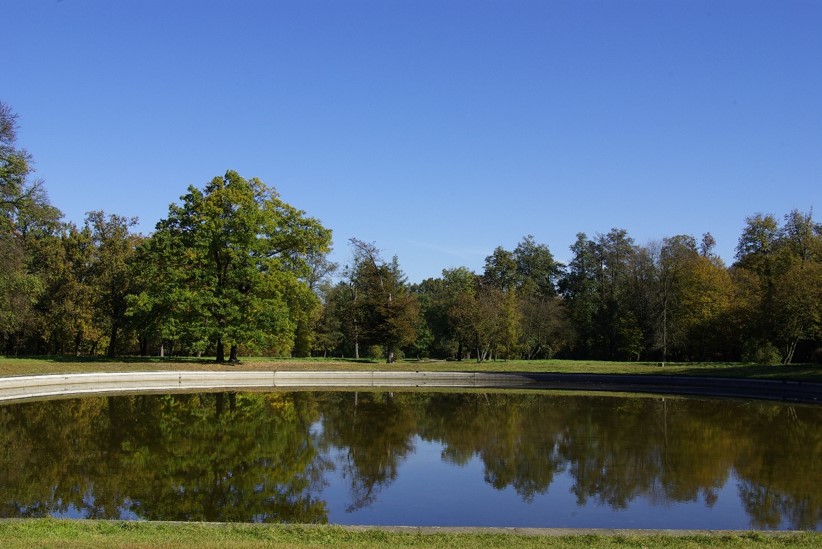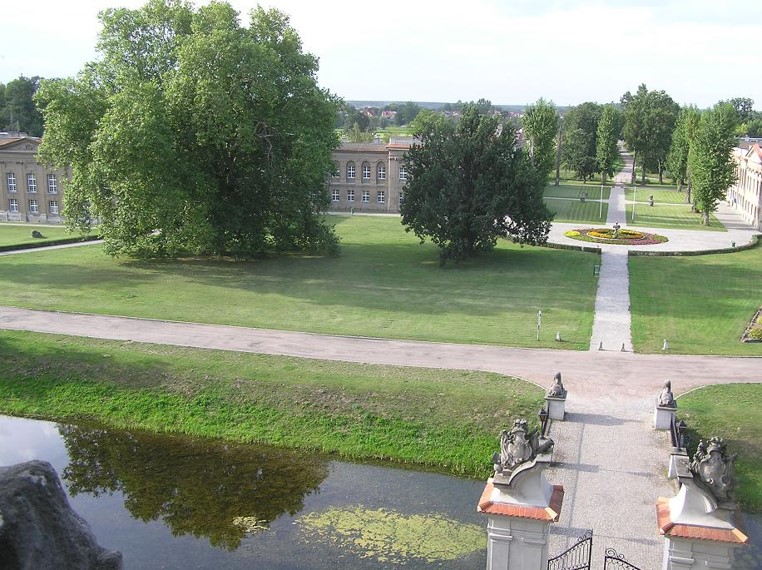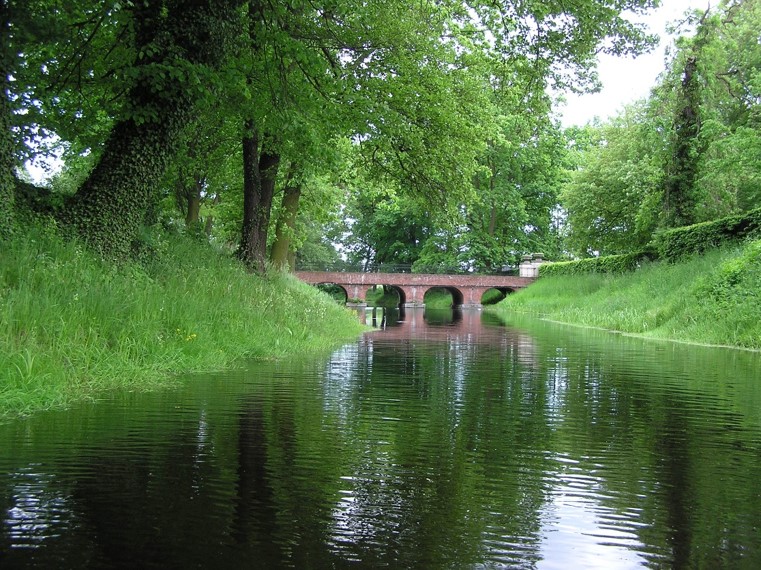 Place of Conference – Rydzyna Castle – The Castle is surrounded by a 12 hectares of landscaped park
This work is licensed under a
Creative Commons Attribution 4.0 License
.
Web page supported by Univerzity of Žilina.