Hotel Zamek Rydzyna
4 September, 2018 – 7 September, 2018
The 23rd International Polish – Slovak Conference on Machine Modelling and Simulations 2018 continues in Poland and will be held from 4th to 7th of September 2018.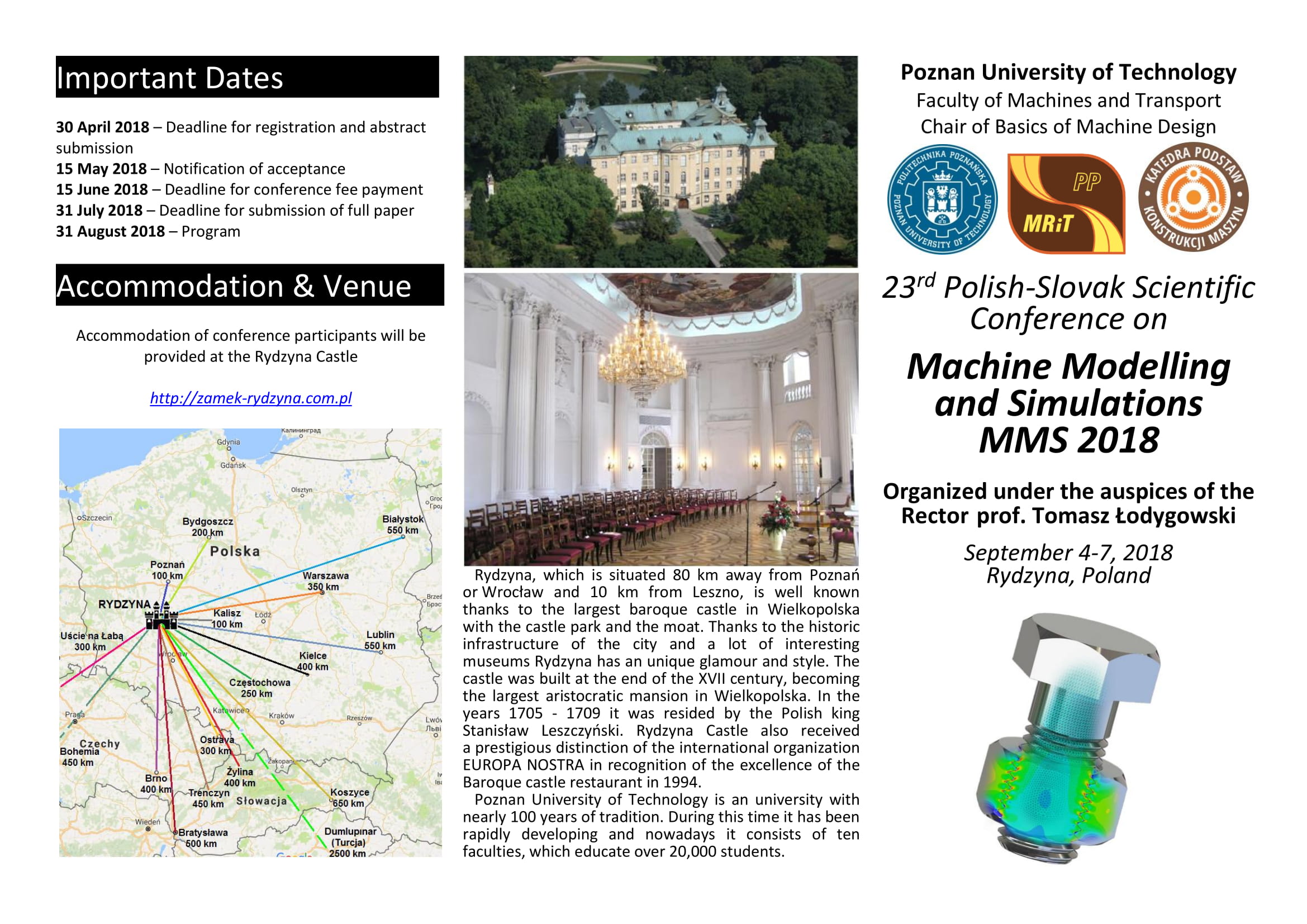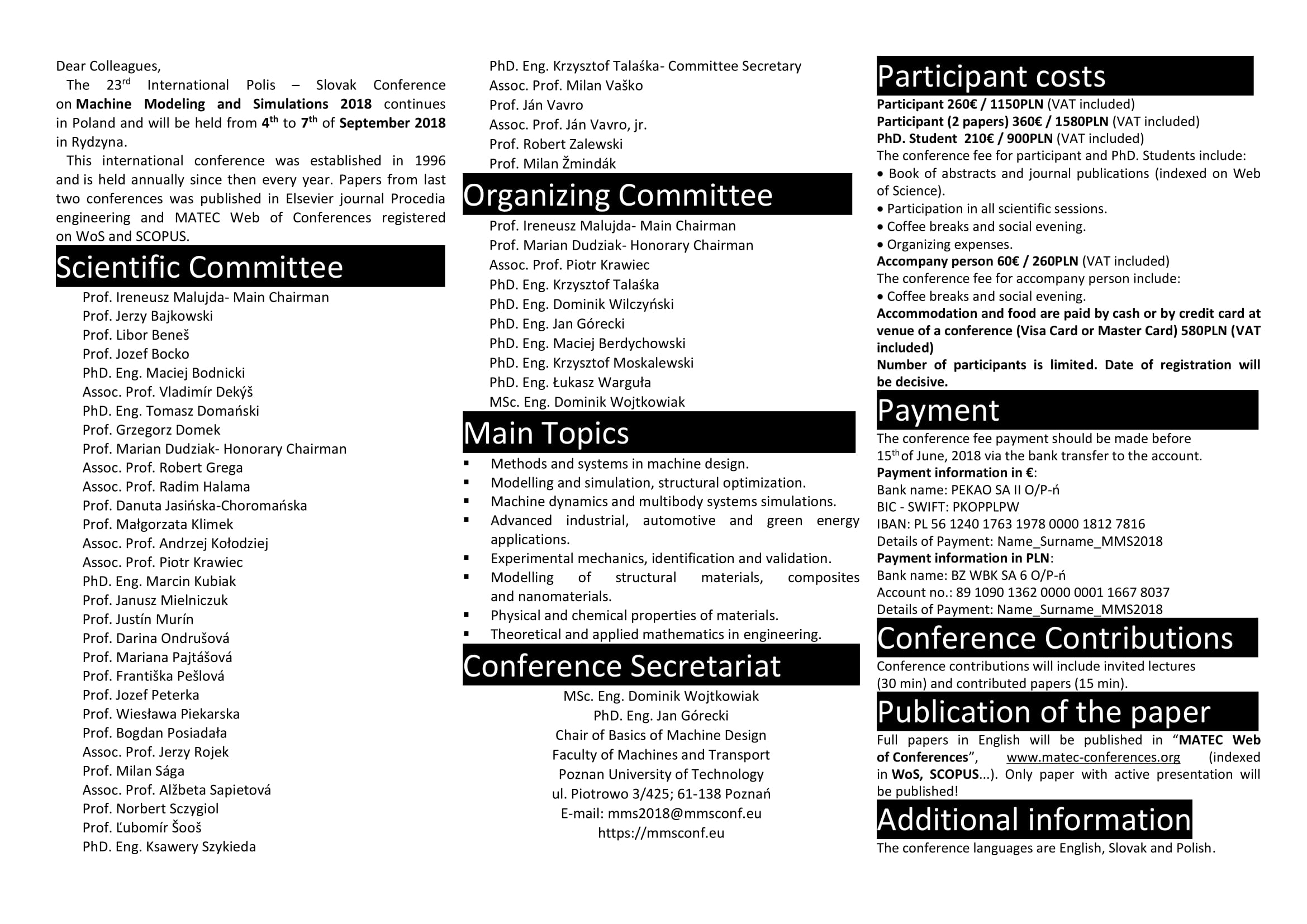 Hotel Zamek Rydzyna
Rydzyna
Poland
Important dates:
30 April 2018 - Deadline for registration.
06 June 2018 - Notification of acceptance.
22 June 2018 - Deadline for conference fee payment.
31 July 2018 - Deadline for submission of full paper.
30 August 2018 - Conference program.
Organized by:


Organized under the auspices of the Rector
JM prof. dr hab. inż. Tomasz Łodygowski.
This work is licensed under a
Creative Commons Attribution 4.0 License
.
Web page supported by Univerzity of Žilina.